Newbie Forex Trading Tips
When you are new to the world of FX trading, things can be quite exciting. However, it can also be quite the intimidating experience.
There is no doubt about the fact that the prospect of making thousands in profits is alluring to many. But, there's also no doubt that that the prospect of losing thousands of dollars is quite scary. That is what we are here for today, to provide you with the most valuable newbie Forex trading tips around.
No, being a beginner in the world of Forex is certainly not easy, and it takes a good deal of work to get to a level where you can make consistent and healthy profits.
However, if you follow all of the newbie Forex trading tips that we have outlined below, your chances of success will increase drastically. It's all about trading the right way and avoiding certain things too. Today we are here to discuss all of the things which you should avoid doing in your FX trading journey.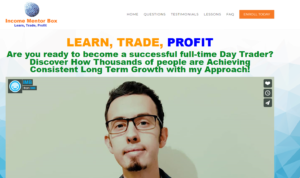 Newbie Forex Trading Tips
Right here, we have 6 of the most valuable newbie Forex trading tips around. These hints and tips are all things which you should avoid doing at all costs. If you manage to avoid these 6 things, your chances of being a successful and profitable FX trader will increase exponentially.
Don't Use Short Timeframes
When it comes to newbie Forex trading tips, one of the big DON'TS here is to never try trading with very short timeframes. Sure, short timeframes can be extremely lucrative, but you do have to know what you are doing. The fact of the matter is that trading the shorter timeframes can be very stressful.
Due to the trades only being open for short periods of time, the level of stress is very high. You have to keep an eye on all open trades at all times to ensure that everything is going to plan. Longer timeframes can still be very profitable to trade, butt they are also more stable, safer, and much less stressful to keep track of. As a newbie, start out by trading the longer timeframes.
Don't Overtrade
Another great newbie Forex trading tip for you to follow, another big don't, is to not overtrade. Sure, a professional trader with lots of experience might be able to handle having 10 trades open at once, placing 25 trades per day, and trading with large lot sizes.
However, it takes a whole lot of skill, effort, and experience to be able to manage this. Trading at such high volumes with large lot sizes is very risky. The more trades you have open at the same time, the harder it is to keep track of everything. oHowH
If you are new to FX trading, like very new, you should not execute more than 5 or 6 trades per day, and you should definitely not have more than 2 or 3 active positions open at once. This way, it becomes much easier for you to keep track of everything.
CLICK ON IMAGE TO GO TO ANDREW'S TRADING CHANNEL 
Don't Try to Learn Everything at Once
Another big mistake which beginner traders make is to try and learn everything at once. When it comes to newbie Forex trading tips, one of the biggest ones we can give you is to take things slowly. There is just no point in trying to cram a ridiculous amount of information into your head all at once.
This is a great way to ensure that you won't retain any valuable information. If you try to learn too much all at once, chances are that you won't actually learn anything at all.
Start off small, learn some basic terms, facts, and theory, and slowly move on to learning about indicators and trading strategies. Master a couple of indicators and successful trading strategies first, gain some experience, make some money, and then go from there. Folks, this is a marathon, not a sprinting race.
Don't Make Things Too Complicated
In terms of newbie Forex trading tips, something else you want to avoid doing is making things way more complicated than they have to be. Sure, there are some really awesome trading strategies out there that involve multiple indicators and analysis tools. These are designed for the pros.
When you first start off with FX trading, there is no reason why you should not keep things simple. Just learn about a strategy that uses one or two simple indicators, and then go from there. Overcomplicating things will only result in a huge headache.
Don't Try News Trading
Something that can be quite profitable is trading the news. Great Forex traders can read news reports and make profitable trades based on them. Sure, it definitely sounds quite easy, but it is not, far from it in fact. One of the most valuable newbie Forex trading tips for you to follow is to avoid news trading until you have gained more experience using simple indicators and other strategies.
Don't Keep Trading in the Face of Constant Losses
The last of the newbie Forex trading tips we want to give you is that if you are constantly losing trades, it's time to take a step back, revaluate your plan, and learn some new skills. There is no point to trading if you are just hemorrhaging money.
Newbie Forex Trading Tips – Final Thoughts
The bottom line is that if you follow all 6 of the newbie Forex trading tips as outlined here today, you should be able to make it big in the world of Forex. Of course, there is whole lot to know when it comes to trading currency pairs. There is truly no better way to become a pro trader than by learning from the best.
If you truly want to become the best of the best in the world of FX, we would absolutely recommend joining the Income Mentor Box Day Trading Academy. It's by far the best, most comprehensive, and cost effective Forex trading school around. Also, check out Andrew's Trading Channel on YouTube for daily hints, tips, updates, new trading strategies, live FX trading, and more.
CLICK BELOW TO JOIN INCOME MENTOR BOX AND START MAKING REAL PROFITS!