Income Mentor Box: Learn & Earn!
Income Mentor Box is back with more, now featuring Andrews Trading Channel, Live Trading Streams, Forex and crypto signals services, and much more. Today we do want to focus on the brand new Income Mentor Box live streams, which allow you to earn money while you learn. It's just another awesome resource for aspiring day traders, brought to us by the popular Income Mentor Box Day Trading Academy. Let's take a closer look at Andrew's Trading Channel, the live streams, and the various signals services which these guys offer!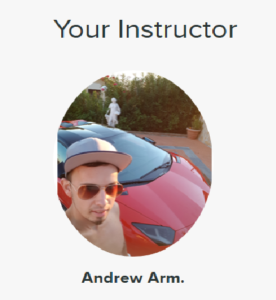 Income Mentor Box: Andrew's Trading Channel Live Streams
Something which we want to talk about right here and now has to do with the Income Mentor Box Day Trading Academy's Live Streams. Now, these live streams are hosted on Andrew's Trading Channel on YouTube. Andrew is of course the Mentor from Income Mentor Box, and now he has added a new learning resource to the mix, live trading streams.
That's right folks, now, with Andrew's Trading Channel Live Streams, you can watch Andrew live in action. There are plenty of things that you will learn from these live streams, such as how to trade Forex, finding the best Forex trading pairs, what indicators to use, what the best stocks of the day are, how to perform technical and fundamental analysis, and so much more. This is an awesome learning product courtesy of the same people who brought the Income Mentor Box Day Trading Academy to us.
The really cool part about Andrew's Trading Channel live streams is that they are reliable. The point here is that everything is done live on camera for you to see. Trades are opened and closed live on camera, in real time, so you can see exactly what is going on for real proof. There are no video editing tricks here and no cuts, and no photoshopping either. Everything done in these live streams is real time, legit, an honest. It's a great way for viewers to know that these live streams are indeed the real deal.
Now, for anybody who is serious about learning how to day trade, whether Forex, stocks, or crypto, we personally would recommend actually joining the Income Mentor Box Day Trading Academy. Yes, the live streams and other content on Andrew's Trading Channel are all fantastic resources to learn how to day trade everything under the sun. That said, they are not totally complete lessons. For full lessons and tutorials, real in depth content on specific day trading topics, you do want to join the Academy itself.
Income Mentor Box Live Streams – Earn & Learn At The Same Time
One of the really neat aspects of these Income Mentor Box live trading streams is that not only will you learn the ins and outs of various strategies, and that you can see Andrew trading live in action, but you also get to copy the trades. Whenever Andrew places trades live on camera, they are most definitely going to be profitable.
Andrew always does his homework, and he only picks the most reliable pairings around to trade live on camera in real time. This therefore means that you can copy the Forex, stock, and crypto trades at the same time as Andrew places them. In other words, whenever Andrew makes money in his live streams, you can also make those profits for yourself. It's a great way to learn about specific methods of day trading while also winning trades and making money at the same time.
Income Mentor Box Forex Signals & Cryptocurrency Signals To Copy Trades
What is absolutely worth mentioning about Income Mentor Box is the fact that you also get access to various signals services. First off, there is a Forex signals service hosted by these guys, one where you get up to 12 high quality and super accurate Forex trading signals per day.
All members of the day trading academy get free access to this Forex signals service. It's super easy because here, with the Income Mentor Box Forex Signals Service, you get real time Forex signals, and you don't have to do any work at all. Just wait for the signals to be released, copy them into your broker or trading platform, with all the parameters already included for you, and you are good to go.
Moreover, also keep in mind that there is also a Cryptocurrency Mentor Box Signals Service. This is just like the Forex signals service, but instead of being for Forex, you get cryptocurrency signals. Now, there is a basic version of Cryptocurrency Mentor Box that is free for everybody to use, but the premium version, with way more and way better crypto signals, will cost you a little but, although the price is very reasonable to say the least.
ACCESS FREE CRYPTOCURRENCY MENTOR BOX SIGNALS BELOW! 
Learn & Earn With Income Mentor Box – Final Thoughts
The bottom line is that the Income Mentor Box Day Trading Academy is constantly growing, expanding, and increasing the amount of resources it provides to aspiring day traders. Of course, there is the full blown academy itself, which is nothing short of being a completely comprehensive and cost effective Forex, stock, and crypto day trading course. Realistically, here you should learn everything there is to know about all aspects of day trading so you can finally start making real profits.
There is of course more to it than just this, because Income Mentor Box also has its own YouTube channel, Andrew's Trading Channel, which is free for everybody to use, not just members of the academy. It's another great resource that everybody can use to learn how to day trade. Yes, the live trading streams, with strategies being explained and trades being placed in real time on live camera is definitely a bonus too.
Don't forget folks, when watching Andrew's Live Trading Streams, you can copy those same trades to earn money while you learn. Yes, the Forex signals service and the Cryptocurrency Mentor Box crypto signals service are both valuable resources as well, ones you can use to copy trades easily, efficiently, and profitably.
LEARN TO DAY TRADE LIKE A PRO WITH INCOME MENTOR BOX!