Andrew's Forex Trading Tutorials
If you don't know who Andrew is and if you have never seen any of his Forex trading tutorials, you have no idea what you are missing out on. Yes, being a day trader in the currency market can be and is very hard. If you don't know what you are doing, or you don't have the time to trade right, chances are that you will end up losing a whole lot of money. Of course, the whole point of FX trading is to make money, not to lose it.
Well, Andrew's Forex trading tutorials can help bring you to the next level, to turn you into a professional, knowledgeable, and profitable currency trader. Andrew constantly uploads new Forex trading tutorials with various tips, strategies, and daily alerts which can end up putting money in your pocket. Today, we want to take a closer look at his trading channel on YouTube and discuss some of his latest Forex trading tutorials.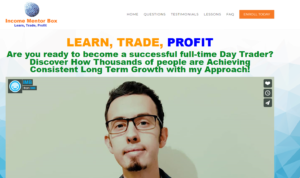 Andrew's Trading Channel & Forex Trading Tutorials
For those of you who don't know who Andrew is or what his trading channel is, let's explain. Andrew is a long time day trader of FX, crypto, stocks, commodities, CFDs, and more. Although he does not like to toot his own horn, he's definitely a successful and professional day trader.
Andrew has several day trading channels under his belt in various funnels, and he even has his own Forex day trading Academy, the Income Mentor Box Day Trading Academy.
His YouTube channel, Andrew's Trading Channel is filled to the brim with useful, easy to understand, and full length Forex trading tutorials. These Forex trading tutorials are multi-faceted, they are easy to grasp, and they often provide you with a direct method or strategy to make some serious profits.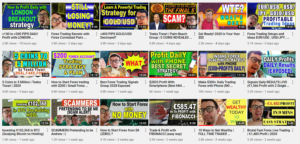 The Latest Forex Trading Tutorials
Now that we have discovered exactly what Andrew's Trading Channel is, let's take a look at some of his latest and best Forex trading tutorials which he has uploaded for the benefit of anybody who wants to learn how to trade FX profitably.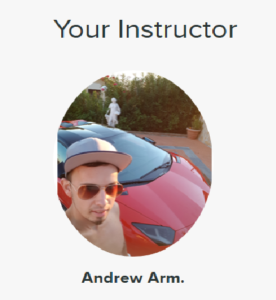 Forex Trading Secrets
As you may know, Forex pairs can be correlated in nature or they can be inverse. Trading correlated Forex pairs is not overly easy, but it is doable if you have the right information to work with. This is one of the best Forex trading tutorials around when it comes to trading correlated FX currency pairs. This video is all about helping you make money, stopping those losses, and allowing to easily make profits with correlated currency pairings.
A Gold/USD Trading Strategy
Another one of the newest Forex trading tutorials, courtesy of Andrew, is this video about the one of the best gold/USD trading strategies around. As you will see from this particular FX lesson, Andrew managed to increase his value by 400 pips in a single day, all through very easy trading methods. Trading Gold & USD can be extremely profitable, as can be seen here. If you learn how to master this particular strategy, you will definitely start making profits.
Profitable Trading Ideas
When it comes to the best Forex trading tutorials around, this is another great one. Now, this one does not really focus on particular strategies per say. It's all about a diverse array of profitable ideas in terms of the best currency pairs and the best trading setups for various currency pairs. This is actually one of the more popular Forex trading tutorials which Andrew has released as of late, and it can help you easily find the best setups and trade entry points.
Mobile FX Trading
Here we have another fan favorite of the Forex trading tutorials. The fact of the matter is that you probably don't have time to sit in front of your computer to trade currency pairs. People have jobs and kids which prevent them from sitting at a desk all day long trading currency pairs. Well, in this particular lesson, Andrew demonstrates some great trading strategies and methods that can help you make profits through Forex trading with just your mobile phone. In particular, this video is about a mobile based Forex trading strategy.
Starting with no Money
One of the toughest things to do as a beginner is to start trading with very limited or no money at all. Of course, to be able to make money trading currency pairs, you need to have money to invest in trades. Things are hard if you have no or little money. It's a lot harder to start making real profits in FX trading if you don't have a large account. This is one of the best Forex trading tutorials that can help you make good profits even if you are starting with very limited funds.
Don't Forget About Andrew's Telegram Group
Another place where you will receive a lot of great lessons, or at least helpful tips, advice, and even some free signals, is from Andrew's Telegram group. This is also known as Andrew's Trading Channel on Telegram. It is held on the Telegram messaging application and it barely costs anything at all. Here is what you get with Andrew's Telegram Trading Channel.
Daily Analytics

Information about entry levels and stop loss for trading

General trading education

Free technical analysis info

Free fundamental analysis info

Andrew's best trading strategies (video formats)

Alerts for Andrew's live streams

1 to 2 free trading signals per day

Info about stocks, Forex, crypto, commodities, and more
CLICK ON IMAGE TO GO TO ANDREW'S TRADING CHANNEL 
Andrews Forex Trading Tutorials – Final Thoughts
The other thing that you should know about is the Income Mentor Box Day Trading Academy. This is where you will find a comprehensive FX trading education with the best Forex trading tutorials around.
If you want to be a profitable and professional day trader, there is no better person to learn from than Andrew himself. Whether it is his YouTube channel, his Telegram group, or his day trading academy, this man knowns what he is talking about and he can undoubtedly help to improve your trading results.
LEARN TO DAY TRADE LIKE A PRO WITH INCOME MENTOR BOX!