Best Forex Strategies & Advice
The fact of the matter is that Forex trading is of course not easy. Sure, it has the potential to be hugely profitable when done right. However, it also has the potential to cause traders to lose large sums of money in very short periods of time. Yes, there are plenty of successful traders out there, and what they all have in common is that they used good Forex strategies.
Now, if you are a newbie to the world of Forex, you probably don't know too many Forex strategies. Moreover, if you have never traded before, you could definitely do with some tips and advice, and some crucial education in general. FX trading is not the kind of thing that you can just wake up one morning and decide to be successful at by day's end. It takes a lot of good knowledge to trade FX profitably.
This is what we are here for today, not as much to talk about specific Forex strategies and trading advice, but more to provide you with a great source for these strategies and tips. His name is Andrew. A, a long time day trader with plenty of experience under his belt. Andrew has seen great success in the world of Forex, and through his various funnels and channels, he does his absolute best to relay the best Forex strategies and advice to the people who need them the most.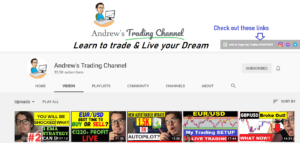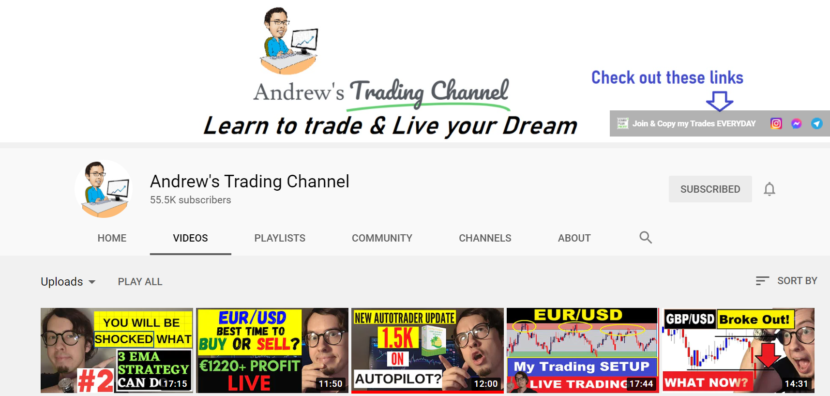 Who is Andrew A?
Before we get into talking about some of his best Forex strategies & tips, let's quickly talk about Andrew. Andrew is a Forex trader with over 10 years of experience under his belt, and yes, he is very profitable. In fact, Andrew is the creator of the Income Mentor Box Day Trading Academy, various Forex & Crypto signals groups, and even some high quality automated Forex trading software too.
This man knows what he is doing, and where he is generally best known from is his YouTube Channel, Andrew's Trading Channel. Specifically, this trading channel is what we are here to talk about today, as this is where Andrew provides his followers with some of the best Forex strategies and trading advice around.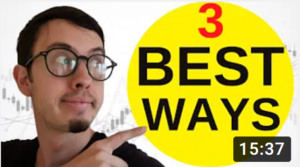 Andrew's Best Forex Strategies & Advice
Ok, so right now we want to take a look at some of Andrew's best and most recent Forex strategies that he has covered, as well as some of his latest Forex trading tips and advice videos too. Let's take a look.
Simple & Profitable Forex Scalping Strategy
What you need to know here is that in Forex, scalping is all about placing many small trades. Instead of placing a few large trades, which can be very risky, scalping is all about making tons of small trades on short timeframes. This can indeed be very successful when done right.
When it comes to Forex strategies, this particular one involves using the 3 EMA (exponential moving average) to create scalp trade setups. It's definitely a video worth watching if you want to make decent profits really fast. This is one of Andrew's most recent Forex strategies videos, and it has already become very popular among his followers.
EUR/USD Forex Scalping Strategy
Yes, here we have another video where Andrew describes one of his popular scalping Forex strategies. However, unlike the strategy video discussed above, in this one, Andrew uses the EUR/USD currency pairing as an example.
He does everything right in front of your eyes, including placing trades, so you can see exactly how he does it. If you want to trade the EUR/USD pairing, that has a huge profit potential, checking out this video on how to do it might be able to help you out.
Knowing When to Cut Trades
When it comes to Forex strategies, something that needs to be a part of every trading strategy, is knowing when to cut trades. Yes, sometimes trades go south and losses happen. This is just the way it is, and it is nothing to fret about.
That said, when trades are not going your way, you need to know when it is time to throw in the towel and just cut your losses. In this particular trading tutorial, Andrew discusses the two most important signs you need to be aware of that signify when it is time to cut a trade.
3 Ways to Find Forex Entries
Whereas the previous Forex strategies video we looked at was about knowing when to cut your trades, this one is about knowing when to open them. Of course, entering a Forex trade at the right time, and making sure that you are trading with the right currency pairs, is essential to success.
The right timing for the right trade can make a world of difference. This is why in this particular video, Andrew tells you what the 3 best ways to find Forex entries are. This is a really important tutorial video for all newbie traders, and we would definitely recommend watching it.
RSI & Fibonacci Forex Hack
In this particular Forex strategy video, Andrew discusses a somewhat complex yet useful trading strategy. As far as Forex strategies go, particularly those discussed by Andrew in recent times, in our opinion, this is by far one of the best.
Yes, it involves using two different indicators, Fibonacci and RSI in order to find the best possible trading signals and the best entry points. Yes, this particular strategy takes a bit of know-how and some time to master, but it has great profit potential and is definitely worth looking into.
Best Forex Strategies & Tips – Final Thoughts
As you can see, when it comes to the best Forex strategies and advice, Andrew's Trading Channel is one of the top sources indeed. He's got plenty of great advice that everybody and anybody can make use of. Folks, if you really want to make Forex trading as easy as possible for you, checking out the EA Pip Scalper app is a good idea, the first fully automated Forex trading system of its kind.
CLICK ON IMAGE BELOW TO CHECK OUT THE EA PIP SCALPER FOREX AUTOTRADER