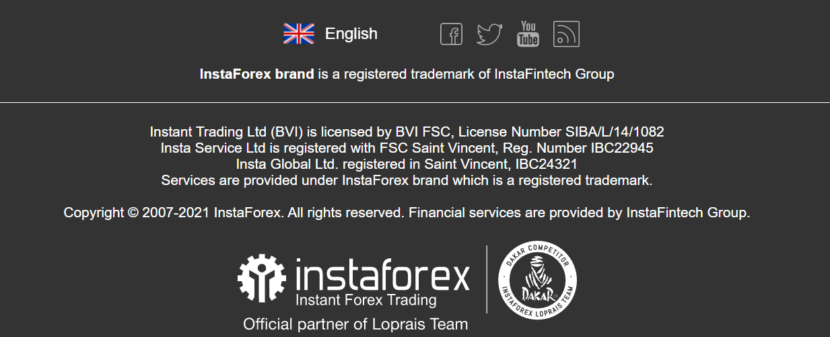 Instaforex Broker Review
If you plan on trading Forex or other asset types then it is essential that you have the right broker in your corner. At this time, one of the best brokers in the world is known as Instaforex, and today we are here to review it.
First and foremost, what we are here to do is to confirm that this is indeed a real broker. That is legitimate, not just some scam. Looking to steal your money. Once we figure out whether or not this broker is the real deal, we will then talk about the services and features that it offers. Let's get to it and figure out what the Instaforex broker has to offer you.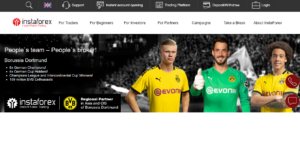 InstaForex Registration & Licensing
Of course, one of the most important things that people want to know here is that this particular broker is not a scam. Well, based on the fact that it is indeed registered and officially licensed, you can rest assured that this broker is not a scam. Instaforex is licensed by BVI FSC, with the license number SIBA/L/14/1082. Moreover, Insta Service LTD is registered with reg number IBC22945 with FSC Saint Vincent.
Alright, so the fact that this broker is registered and licensed does mean that it is the real deal, not just some scam. However, with that being said, just because this broker is licensed and registered does not mean that it is a great broker. Keeping that in mind, we do have many other facts about this broker to convey to you ones that do indeed indicate that it is the real deal and a great option to go with.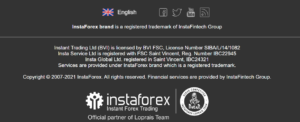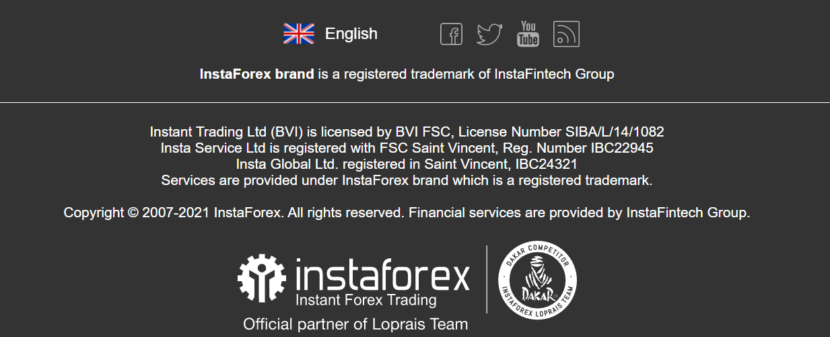 The Best Broker in Asia – Awards & More
Now what does need to be said about this particular broker for Forex and other market types is that it has received many awards over the years, particularly in Asia.
Just some of the awards that it has received over the past years include Best Forex Copy Trading Platform 2017, Best ECN Broker 2017, Most Active Broker in Asia 2020, Best Affiliate Program 2020, Best Forex Broker Eastern Europe 2019, Best Forex Broker Central and Eastern Europe 2020, and more.
Based on all of the awards that Instaforex  has received over the past few years, it does serve to reason that it is indeed one of the very best Forex brokers around at this time.

Instaforex Partners
Yet another thing that stands out about this broker, especially in terms of proving its overall legitimacy, is that it does have various professional partners around the world. For instance, this broker is the official partner of Dragon Racing, and it even had its own team in the Dakar rally race.
Also, world famous Muay Thai fighter Vladimir Moravchik is also professionally associated with the Instaforex broker. The fact that this particular broker has so many professional associations and partnerships is indeed another indication that it is the real deal.

What You Can Trade with Instaforex
Alright, so as you have probably guessed by now, this is of course a world class Forex broker. But with that being said, Forex is not the only thing that you can trade with this broker.
Now first and foremost, when it comes to Forex trading, beware that with this broker there are over 107 different currency instruments that you can trade with, which is more than virtually any other broker out there.
Next, there are also 88 different CFD's on USA stocks that you can trade. You can also trade CFD's on futures and there are also contracts on both gold and silver that can be traded with. You can also trade cryptocurrencies like Bitcoin, Ethereum, and more.
What is really cool is that you can even engage in digital options trading using this Instaforex broker. The fact that you can trade on so many different markets with this one broker is of course a pretty big deal. Don't forget that trades can also be leveraged up to a factor of 1:1000, which many people are definitely going to love.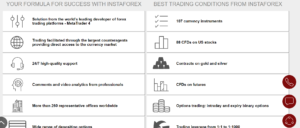 Two Main Account Types to Profit with
What is really cool is that when it comes to live trading and investing, there are two different types of accounts that you can open here.
First off, you can open up a trader's account which comes complete with over 300 different trading instruments as well as a leverage factor of up to 1000 times, combined with swap free accounts. If you are an active trader who wants to trade forex and other asset types on a non stop basis then this is the account type for you.
The second account type that you can open with InstaForex is the passive income investors account. This account allows you to copy trades without a trading platform and it allows you to invest in professional traders that can provide you with a return of up to 1000% per year.
In other words, this is more like an investment account where you simply invest money into other traders instead of actually trading yourself. It's a really easy way to make money without actually having to know anything about trading Forex.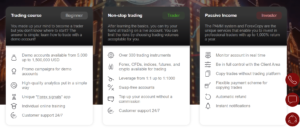 What You Also Get
Trading advisors

Trading charts

Trading analytics

Video tutorials

Economic calendars

Market news

24/7 support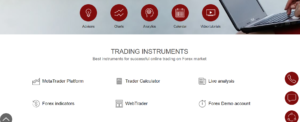 The Demo Account & Education
Something else that you should be aware of here is the fact that you can of course open up a demo trading account as well. This is a type of account where you can trade on real market conditions, but not have to risk real money. This is a really good way to test out the instaforex broker for yourself as well as to test out your own trading skills before you start risking real money.
What is also worth mentioning about this demo account is the fact that you also get 24/7 customer support as well as individual online training. In other words, the demo account will actually teach you how to trade, which is of course very important when it comes to your long term success.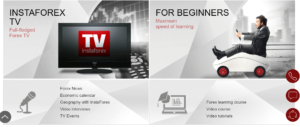 Instaforex Broker Review – Final Thoughts
The bottom line here is that if you need a good broker for Forex, digital options, cryptocurrencies, stock CFDs, and for gold and silver trading, and you need a legit broker that can actually put money in your pocket, then Instaforex is one of the best brokers for you.